Welcome to Load Testing
Load testing is a kind of Performance Testing which determines a system's performance under real-life load conditions. This testing helps determine how the application behaves when multiple users access it simultaneously.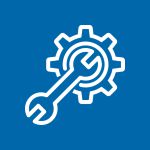 Course Content - Load Testing
Fundamentals
Imperative to performance test
Performance testing track record
Performance Testing Process
Understanding how performance testing fits the development process
Approaches to the performance testing process
Costs of performance testing
Identify Performance Goals and Business Goals
Gather background information on the situation
Develop an understanding of the situation
Validate the test project need and feasibility
Exercise: Understanding Goals
Infrastructure and Architecture
What must be part of the test?
Target platform and systems
Network configuration
Scalability and extrapolation
Exercise: Assessing Infrastructure Issues
Designing the Test
Defining the workload
- Transactions to be simulated
- Analyze factors affecting the load definition
- Exercise: Calculating Load Characteristics
Types of performance tests to be run
Exercise: Selecting types of Tests to Run
Refining measurements
Response times, resource usage, etc.
Test Preparation
Set up the test infrastructure/architecture
Acquire the test scripts and data
Set up the tools
Test Execution and Reporting
Validate the tests and the tools
Prepare for the test execution
Execute the tests and collect the data
Present conclusions and recommendations
Assist the technical team after tuning and
Debugging
Reporting Performance Test Results